What is Xiao Long Bao?
小笼包
Xiao Long Bao (XLB) are steamed soup dumplings and one of the best culinary inventions to ever come out of a kitchen. In a single bite, you will savor the taste of flavorful soup and a tantalizing filling of perfectly seasoned pork, chicken, or shrimp.
Buy now
The Critics Can't Get Enough of Our Tasty Soup Dumplings
"We have bags of frozen soup dumplings in the freezer at all times. My wife especially loved them for lunch."
Kenji Lopez-Alt
Fresh Ingredients From Our Kitchen to Yours
We've made hundreds of soup dumplings and spent years in the kitchen, all in the pursuit of crafting the world's best dumplings. We put in the work to understand what makes a "great" dumpling versus the "omg this is the best dumpling ever." And we've perfected the formula.
Premium Mondako Flour
A premium blend of both northern winter & spring wheat creates a dumpling dough that is extra soft and delicate
check out our Nutrition Facts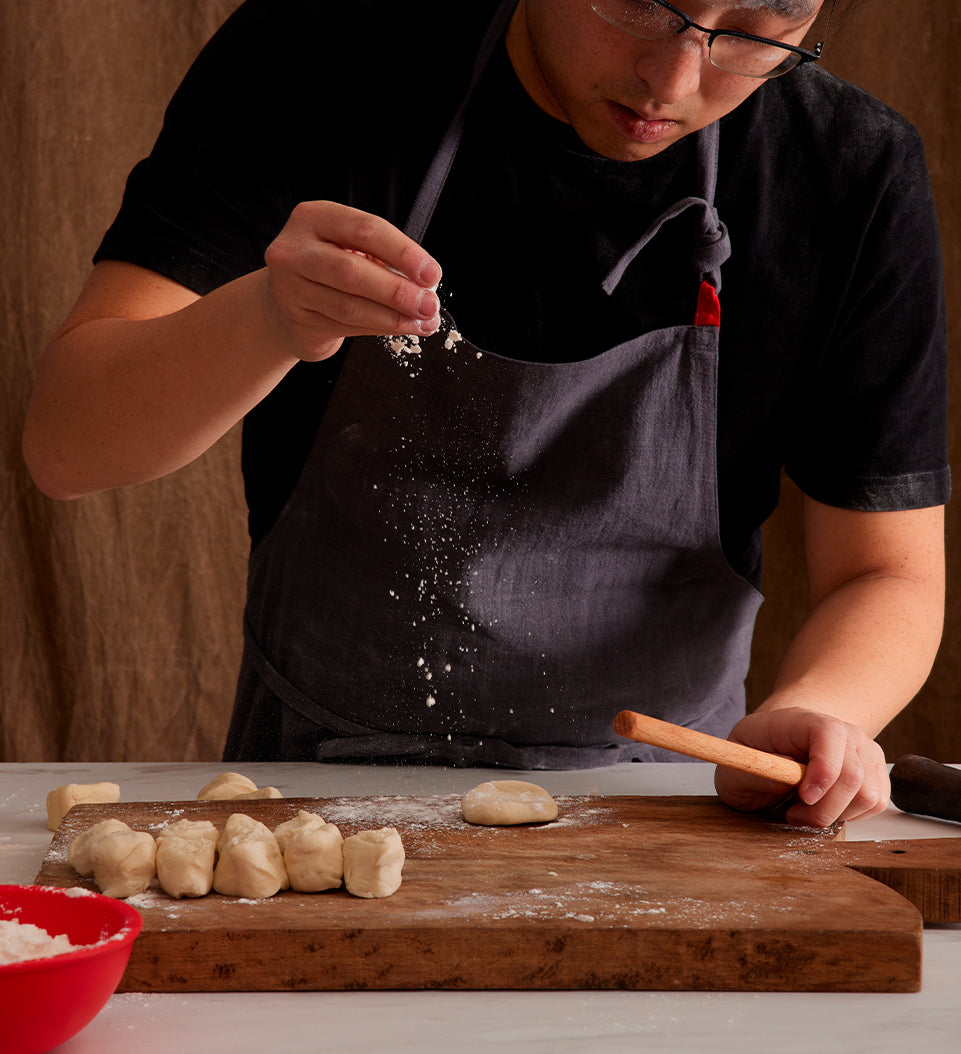 shop our bundles
The Critics Can't Get Enough of Our Tasty Soup Dumplings
These little dumplings pretty much go with anything. The sauces make them even more delicious. I've never had the scallion/ginger sauce before, but it was the sauce that was gone first. I need to order a few more bags because they are so good.
Lista W.
Classic Pork