GRANDMA CALLED. SHE WANTS HER SOUP DUMPLINGS BACK.
After years in the kitchen, and hundreds of soup dumpling variations, we've perfected xiao long bao (小笼包). Made fresh in our kitchen every morning. Steams in 10 mins!
★★★★★
2344 REVIEWS (4.9/5 RATING)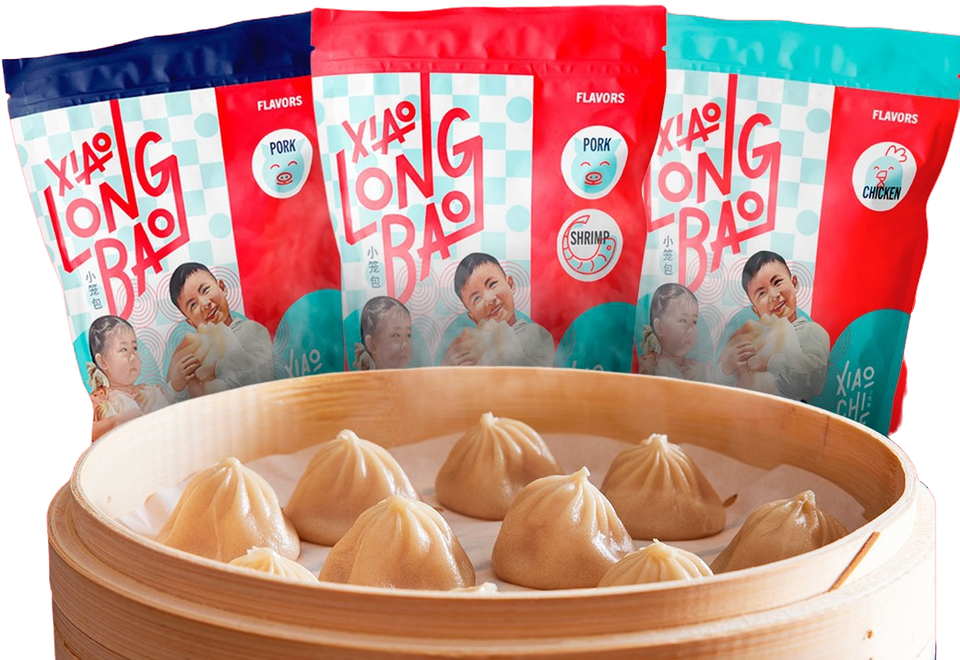 What is Xiao Long Bao?
小笼包
Xiao Long Bao (XLB) are steamed soup dumplings and one of the best culinary inventions to ever come out of a kitchen. In a single bite, you will savor the taste of flavorful soup and a tantalizing filling of perfectly seasoned pork, chicken, or shrimp.
BUY NOW
EXPERIENCE ALL DUMPLINGS & SIGNATURE SAUCES! (18 MEALS!)
🎁 XCJ'S FULL DUMPLING EXPERIENCE BUNDLE
- 150 Soup Dumplings (all 3 flavors)
- 3 XCJ Signature Crafted Sauces
- XCJ Bamboo Steamer Basket
add to cart
The Critics Can't Get Enough of Our Tasty Soup Dumplings
"Each time I make these dumplings [for my family] I'm rewarded with the satisfied sighs of full bellies AND a heart round of thank you's for a delicious dinner"
"Lorem ipsum dolor sit
amet, consectetur
adipiscing elit."
"Lorem ipsum dolor sit
amet, consectetur
adipiscing elit."
"Lorem ipsum dolor sit
amet, consectetur
adipiscing elit."