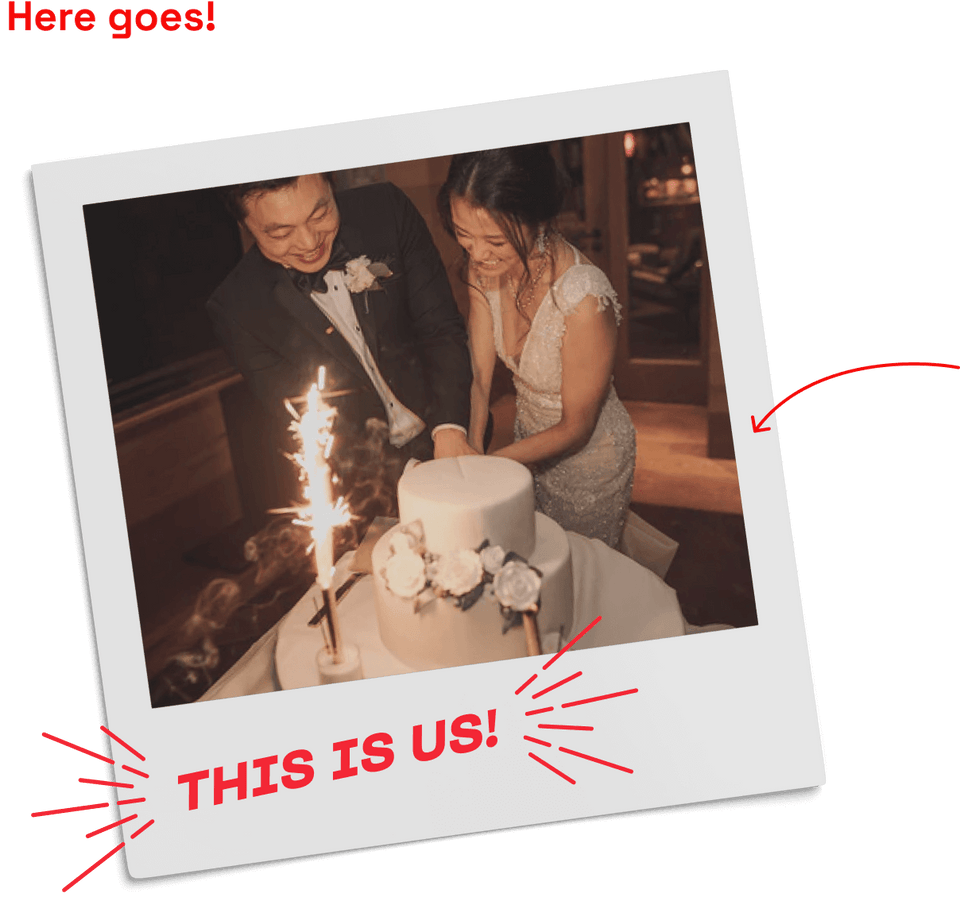 This photo was taken on our wedding day. We first met on the ski slopes, where Jen technically made the first move. We slogged through 4 years of bi-coastal long distance, and here we are full circle back on the ski slopes, married. We found connection through our love of winter sports, nerdy jokes, and good/bad decision making, like starting a business together while dating... read on for more about each of us!
Hi everyone! Jen Liao here, I'm one of the founders of MìLà alongside my husband Caleb (but boyfriend back when this all started…).
As a child, I moved around a lot. I was born in Dallas and spent time living in Palo Alto, Rhode Island, Boston, and Seattle — all before I even started the 3rd grade. My mom worked full-time as a research scientist; and my father was a Chinese medical student who came to the states through a scholarship to pursue a PhD and a post-doctorate.

My hybrid nature of being Chinese American has been apparent to me my entire life. I remember being bullied for being Chinese as a child, asking my mom, "I thought I was American — why is everyone saying I'm Chinese and not American?" My first lunchbox moment happened in the 3rd grade. Like so many other immigrant Asian American children, I desperately wanted to assimilate into the sea of white bread and floppy cheese pizzas. I felt the only way to do so was to publicly renounce the "weird" lunch my mom had cooked for me by throwing it into the cafeteria trash bin. When I returned home that day, I remember telling my mom that my homemade lunch tasted great that day so I devoured it all. In response, she looked into my empty lunch box and examined my unused metal spoon — this was the same day I learned I was horrible at telling lies, and also the last day my mom cooked me lunch.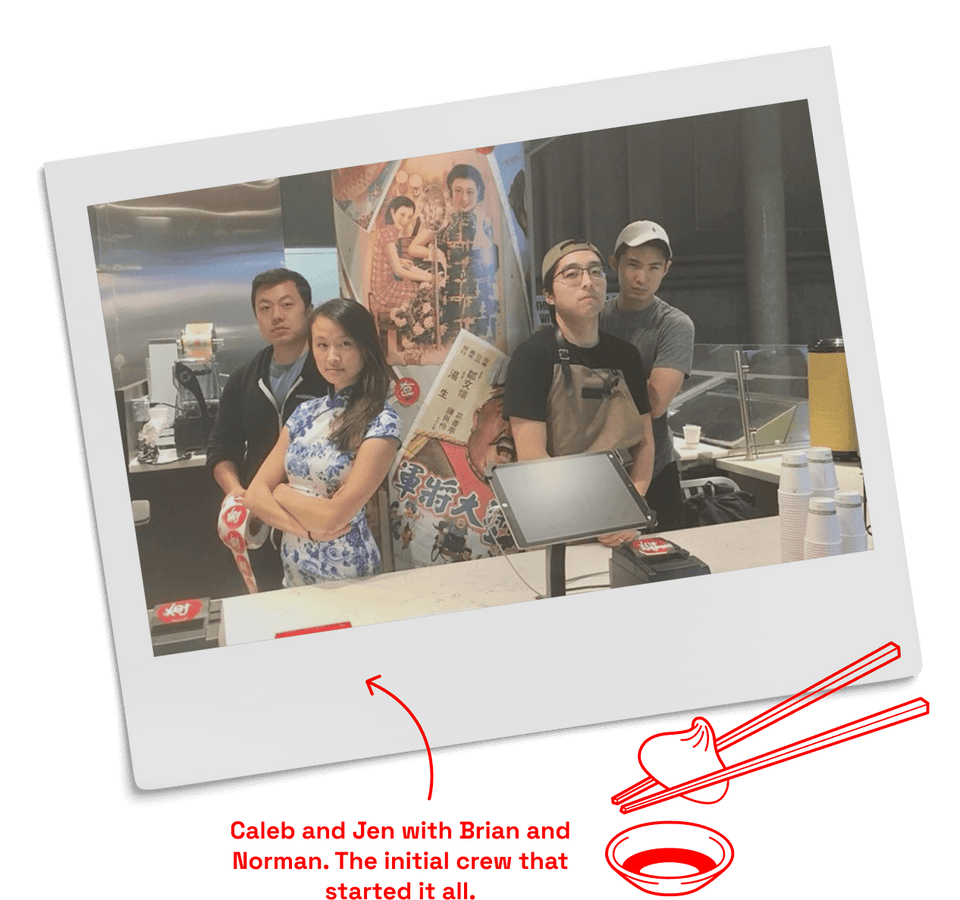 As I grew older, I learned to appreciate the rich history of my Chinese heritage and embrace the duality of being Chinese American. Contrary to the stereotypes of Asian parents preventing their children from exploring the arts, my parents encouraged me to do what I love (well...as long as my academics were in tip-top shape). I grew up immersed in extracurricular activities like ice-skating, piano, and ballet; one of my favorites was Chinese traditional dance. Through my dance troupe I began to comprehend the true vastness and diversity of Chinese culture; we practiced variations of dances from many ethnic minorities, such as Dai. The energy and rapport I felt with being part of that community has stuck with me, even after I left to study on the East coast -- I even penned a college paper about how Chinese dance had shaped what I wanted for myself.

Looking back, it was probably unsurprising to my parents that I would eventually carve out my own path in an industry unfamiliar to them. I had always been a bit of a stubborn, independent type, and once I had settled on MìLà as the next step in both my entrepreneurial and self-reflection journey, they knew I would be unwavering in my decision. Although many had warned me that starting a business in the food industry is volatile (and later on Caleb's family would share with me more of their own first-hand experience), the minute that MìLà's chef, Brian, had come back from Shanghai with his first batch of sheng jian bao prototypes I knew I was 100% in -- and my family knew there would be no stopping me. Since the beginning, they have been our most avid fans and also our toughest taste testers.
Hey everybody — this is Caleb Wang! I co-founded Mila with Jen and it's the second best decision I've ever made (the first being, my proposal to Jen.)
For me, MìLà has been an avenue to explore a different side of myself outside my career in finance. Food is, and has always been, my love language and the anchor to almost all my important memories. (A particular favorite is negotiating with my grandpa to order extra sheng jian bao for me at our favorite Shanghai shop during his morning stroll.) Even throughout my childhood, food was the industry that supported my family in their transition from China to the States. My father, an artist and landscaper back in China, worked at Panda Express to make ends meet, before attempting to start a French bakery (this quickly failed, but left me with fuzzy memories of sleeping in a cupboard while my mother baked pastries at 5am before her full-time job). In my teens, my family managed a small group of Mrs. Fields franchises and I spent my summers wafting in the scent of chocolate chip cookies.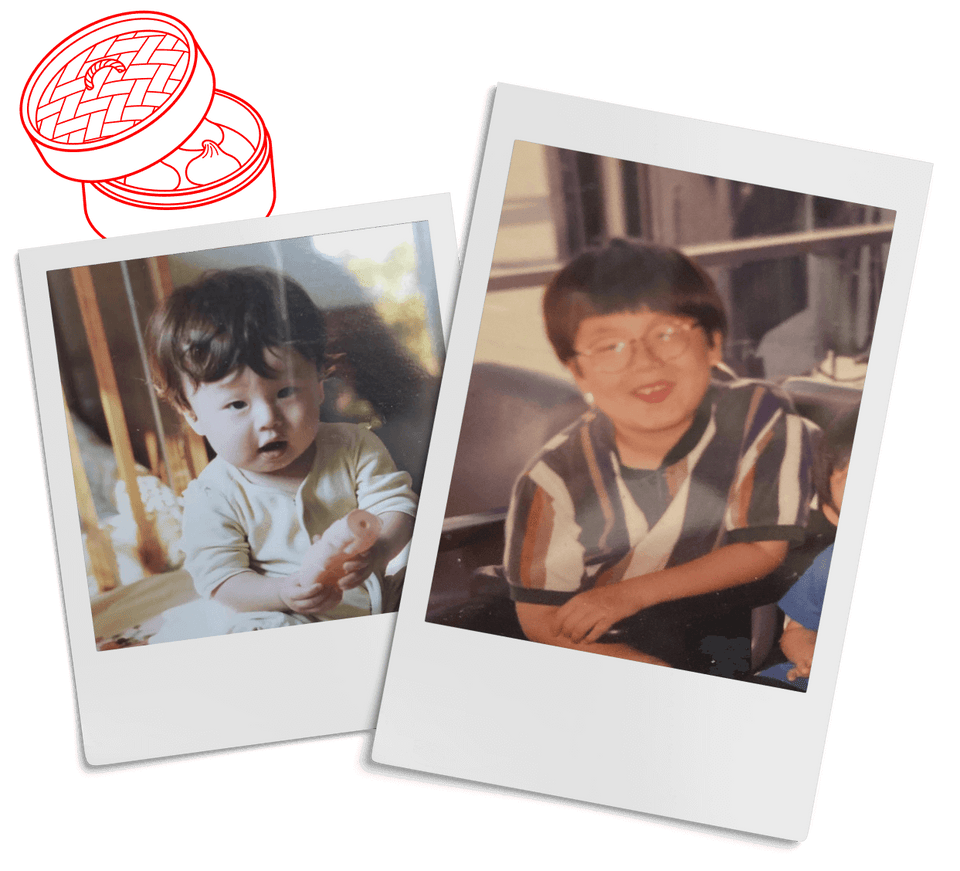 Despite the deep presence of food in my life, I knew to pursue a path in finance before I even entered college. To my family, assimilation and stability were paramount. Teaching my brother and I to learn more about our (fascinating) family roots took a back seat to ensuring that we focused on education and securing a good job. It wasn't until my late 20s, when I began to feel more secure in my career, I began asking some questions about who I was and of my family's lineage in Shanghai. I knew that my family had been involved in art and culture, but I had no idea just how rich this backstory truly was.

I learned my grandma (Jin Qifen) was a cinematographer in China, best known for her work on Hibiscus Town (芙蓉镇), a screen adaption of a novel about young woman living through the Cultural Revolution. Her film won China's Golden Rooster Award & the Hundred Flowers Award in 1987.
My great-grandfather was a landscape artist, a disciple under three of the four landscape grandmasters. He dedicated his life to painting and through the hardships he faced, developed a distinctively moody, weighty character to his work. (There is a Netflix-worthy story about his paintings being repeatedly destroyed over decades, that I'll save for a different day.)

My great-grandfather's perspective towards preserving culture was then embedded in my father who has spent the majority of his life collecting and preserving a niche of art: seals. He's spent years tracking down the provenance of seals, writing down their stories, and publishing them in books to canonize their legacy. Although no one cared about my father's collection for over thirty years while he toiled away in the U.S., his important archival of seals has finally been recognized and he has since moved back to China to continue his work.

Knowing all this, I began to think about ways I wanted to contribute to the preservation and celebration of Chinese culture -- which naturally brought me back to food. Selfishly, joining Jen in bringing MìLà to life was a way for me to spend large swaths of my time "researching" (aka eating) the best-in-class versions of my favorite dishes. But it was also a way for me to add value with my non-food background: finding realistic ways to replicate the crisp, cast-iron-browned bottoms of the perfect sheng jian bao, for example, included tracking down specialty cast-iron pans from Shanghai and building kitchen protocols to maximize the number of fresh batches of SJB per day. Puzzling over precisely how to drop just-made xiao long bao into liquid nitrogen so it would be frozen at its peak freshness; or reducing the storage time of frozen dumplings at our warehouses so customers didn't receive any that are more than a week old have also been similarly rewarding challenges.

MìLà has been the first project that I have worked on where there has been a strong mission behind everything we do. Even with the ups and downs and running a small business, I continue to be motivated by the dedication of everyone around me. I suppose you could say it's in my genes to be doing this work -- if I've learned anything from my ancestors, it is that no craft can be honed without perseverance. Even when others don't notice the details, or perhaps don't see the importance of the work, to still keep at it because every step in the process matters.
The reason why we started MìLà
For both of us, starting MìLà was our way of connecting with our family's history and serves as a reminder that the Chinese identity is constantly evolving. It is on us and our communities to create new, multidimensional representations of what it means to be our own brand of Asian American and create a cuisine that deserves a place in the American food ecosystem. We hope that MìLà's story can also help others who are going through their own journey of exploring self identity.

What started out as just a small food project has turned into both a personal and professional journey we never could've imagined. From learning the minutiae of daily frozen logistics, to making sure each customer has a delightful experience while scaling, to reading all customer emails and incorporating feedback into our product releases, there's been just as many failures as there have been successes.

But as our fellow food entrepreneurs understand, MìLà is where our hearts are; just like our parents and grandparents who have persevered through so much hardship and disappointment, we know we have to fight for what we love. This little piece of Chinese America is our way of showing our friends, family, and the vast Asian American diaspora that there is a definitive place for us here in the States.
– Jen & Caleb