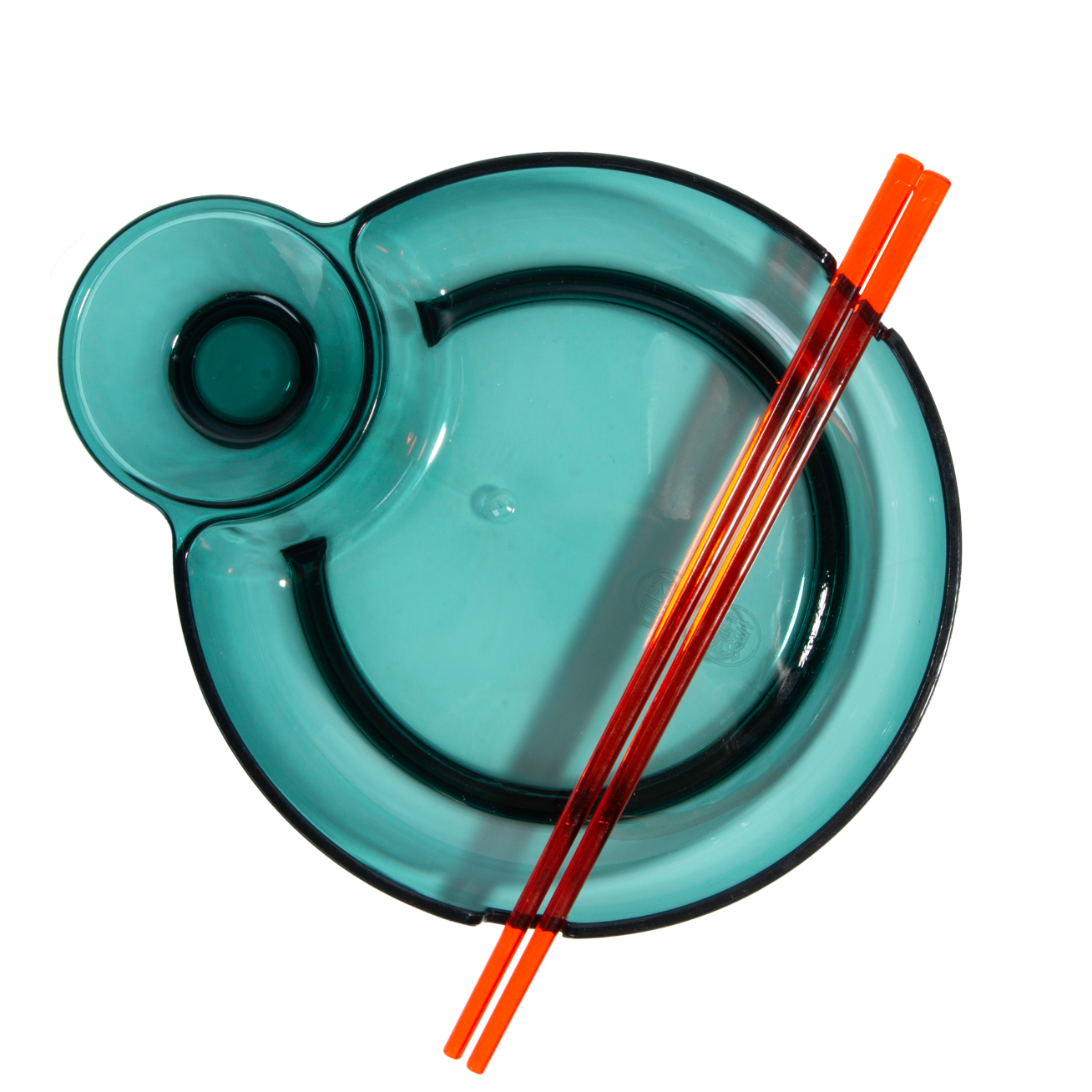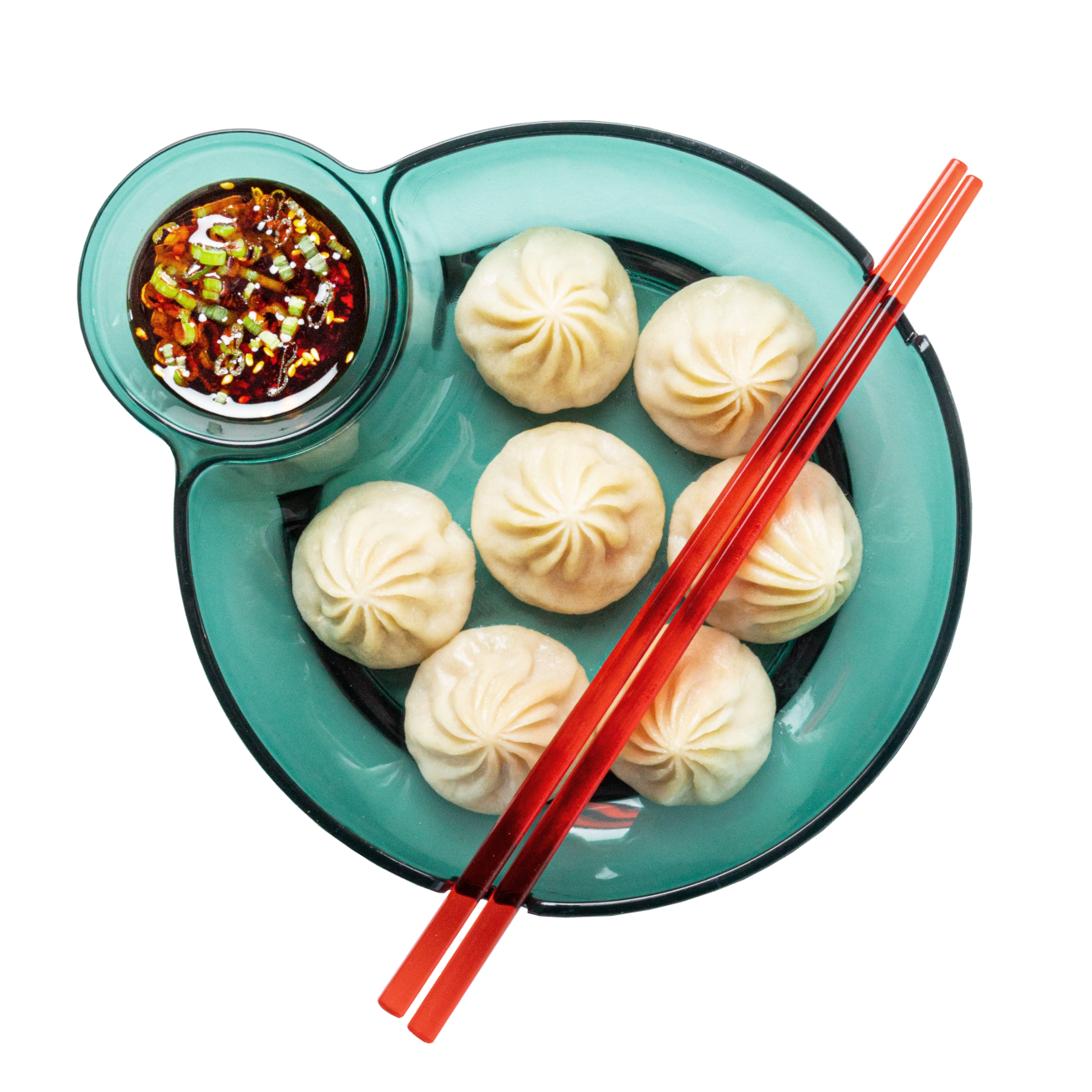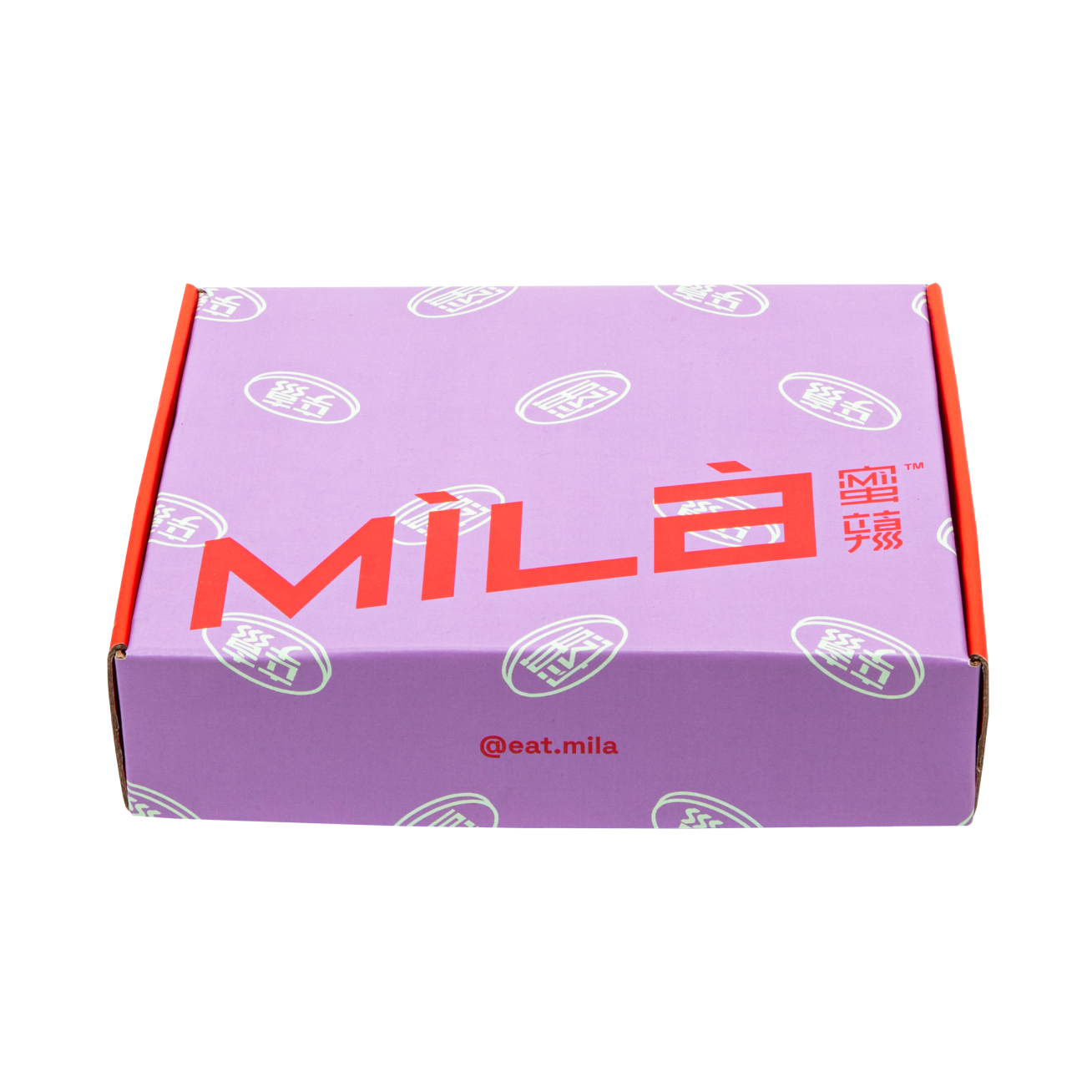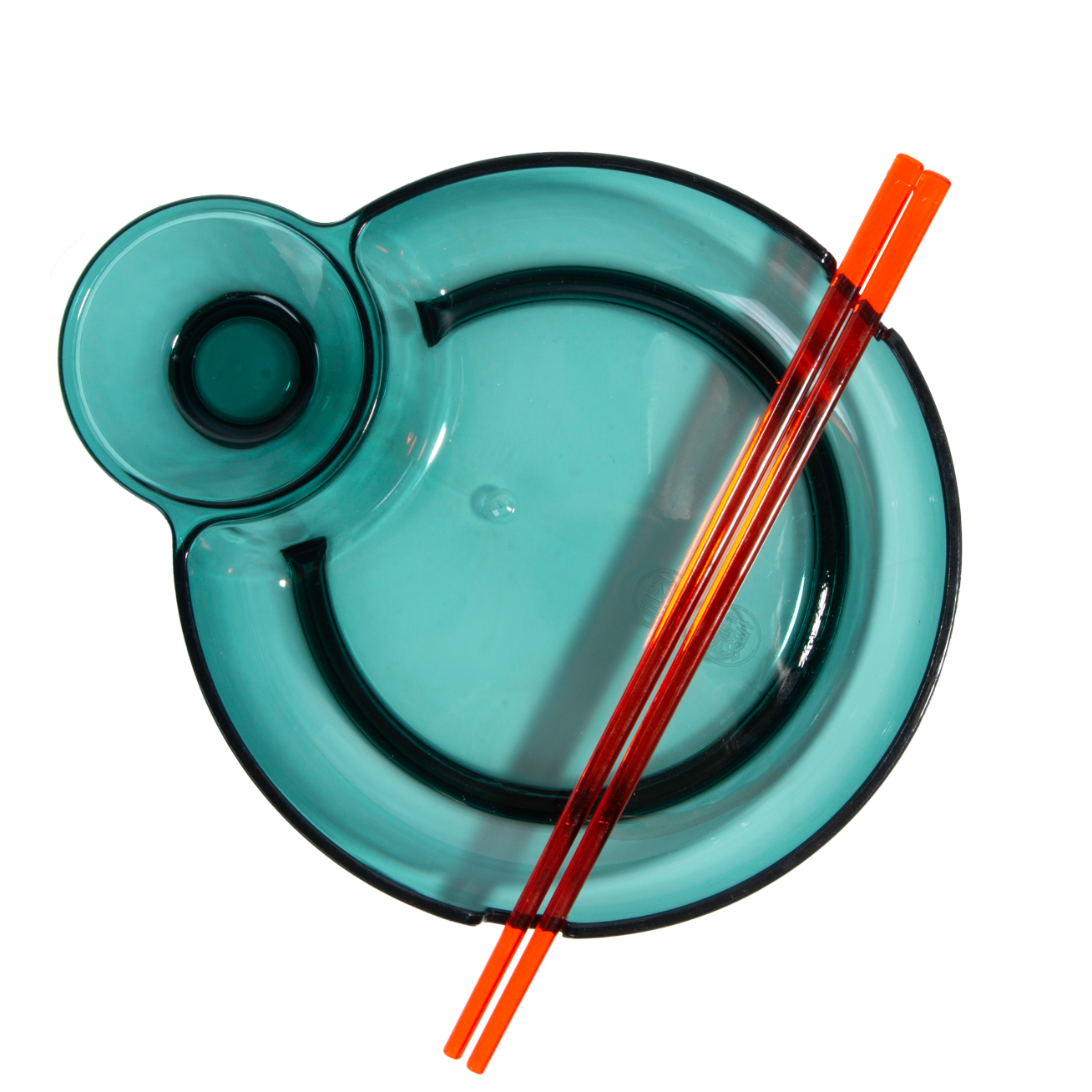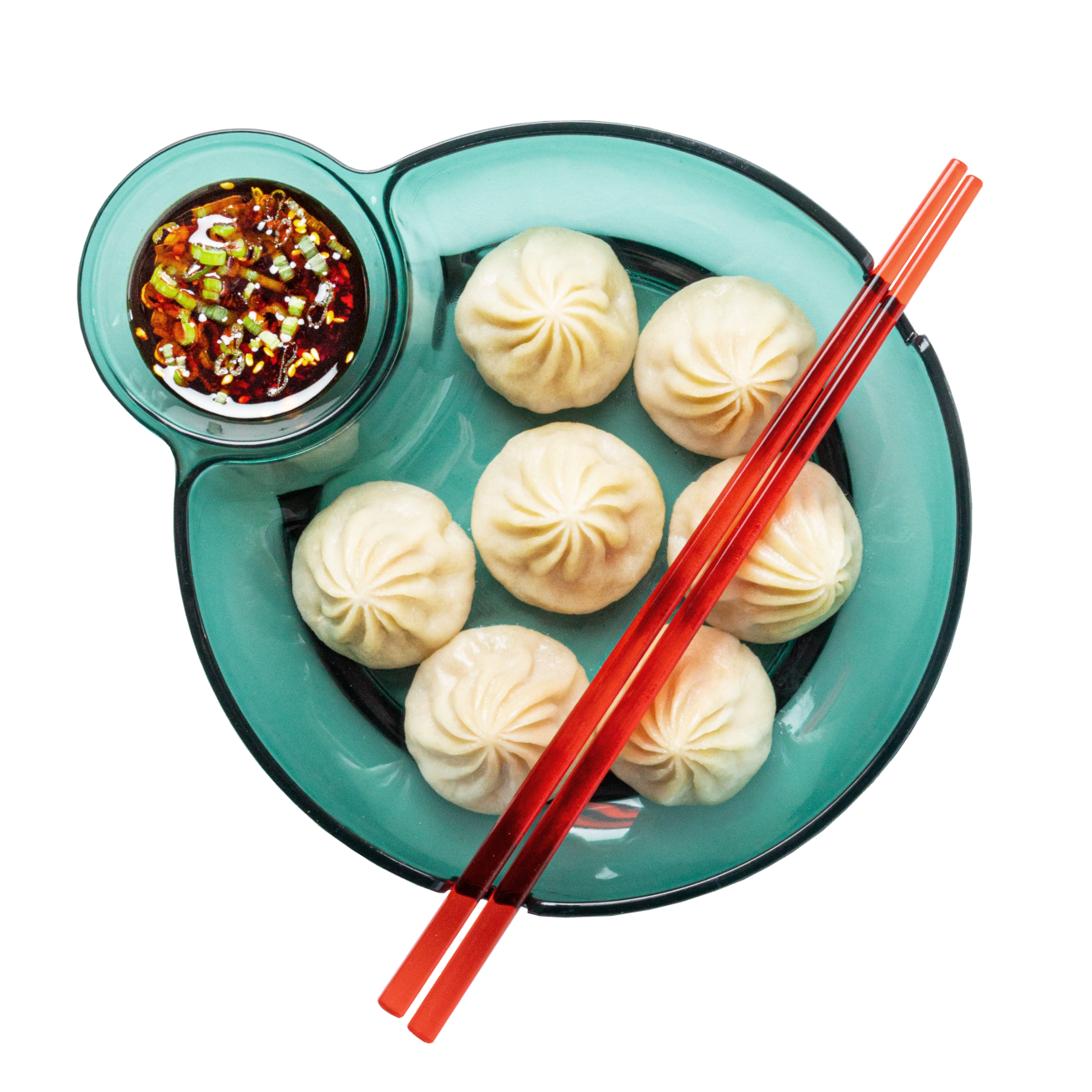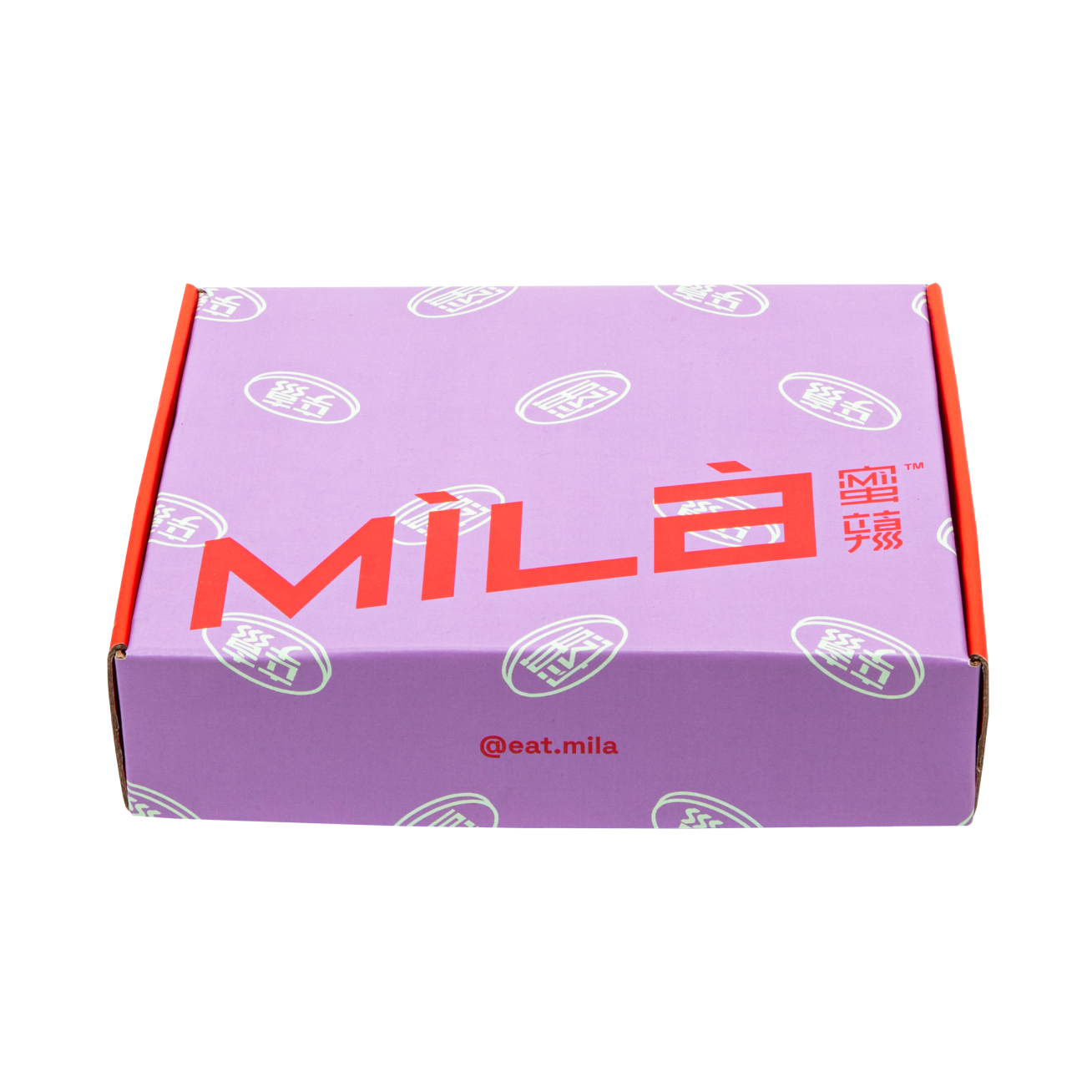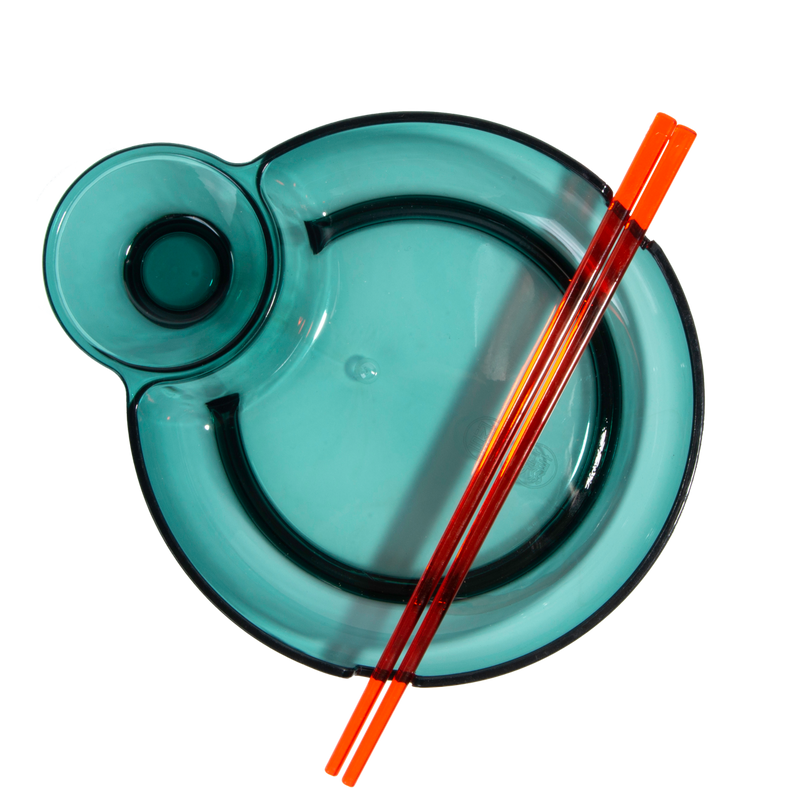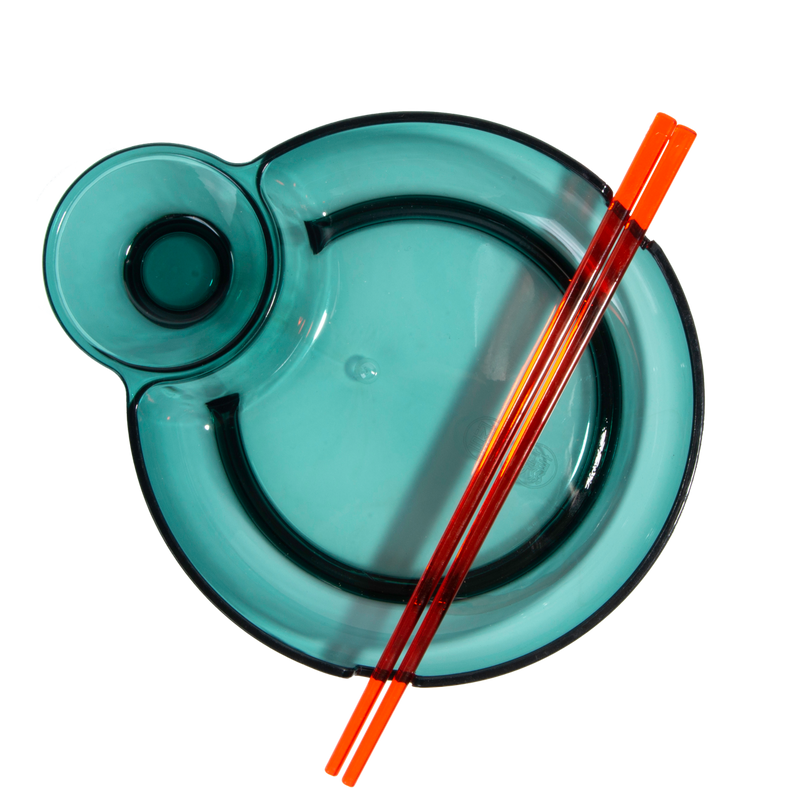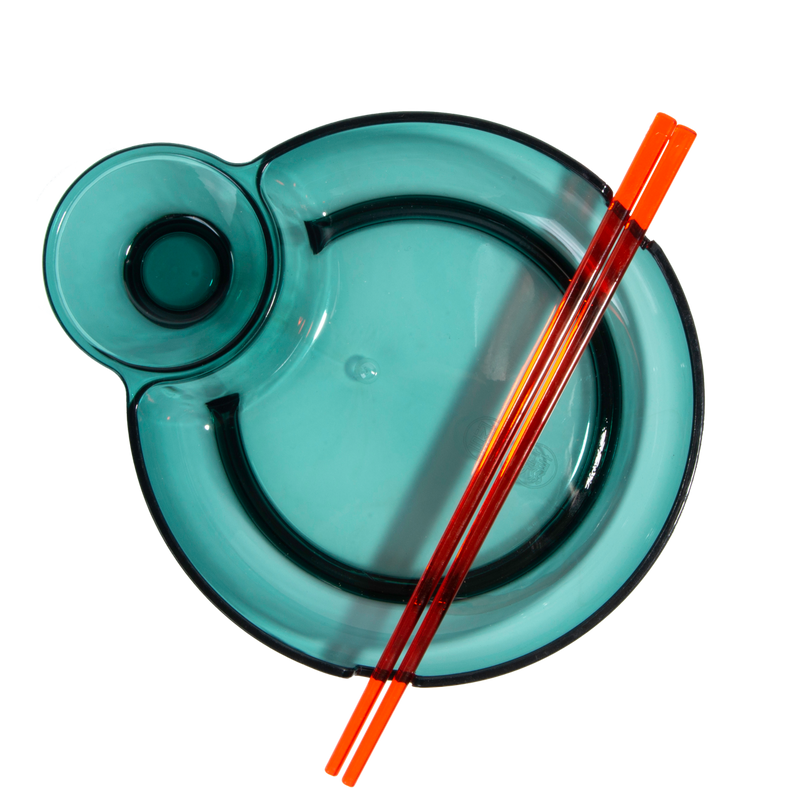 DUMPLING DIPPING BOWL & CHOPSTICKS SET
Everything you need for the ultimate dipping experience: one large compartment for holding soup dumplings and noodles, plus a smaller one for sauces and sides. Each set comes with 1 dipping bowl & 1 pair of chopsticks.

Designed specifically with ease-of-carrying in mind, so you can dip seamlessly from kitchen to table to couch (we won't judge). Made with transparent teal Tritan & it even has a special groove to help the chopsticks stay put. You're welcome.
FAQs
Are these dumpling dipping bowls microwave & dishwasher safe? Yes! These custom dipping bowls are dishwasher safe & made of BPA-free Tritan. How big are these? 1.75 inches tall, entire bowl 9 inches wide, sauce compartment is 3 inches wide
How To Make
Heat Sauce: Bring 8 cups of water to a rolling boil and add the unopened sauce packet. Heat for 4 minutes and set aside, leaving the water in the pot.

Cook Noodles: In the same pot, add the noodles and cook for 6 minutes, swishing occasionally to prevent sticking. Drain and set aside.

Mix: In a large bowl, stir together the noodles and sauce, mixing thoroughly to combine. Top with fresh scallions and crushed peanuts (if using). Enjoying!
How to Make
In a large wok or pan, bring 2-3 inches of water to a rolling boil.

Place dumplings in lined steamer basket. Make sure to leave a 1 inch gap between dumplings.

Steam dumplings for 11 minutes (until internal temp. reaches 165°F). Remove from heat.

Rest dumplings for 1 minute with lid on. After 1 minute remove lid and rest for an additional minute. Serve with your favorite sauces!
WHICH NOODLE IS FOR YOU?
Noodle Type
Spiciness
Flavor
PROTEIN
Ground Pork &
Impossible meat™
Ground Pork &
Impossible meat™
Dan Dan Noodle
Noodle Type

Thin & Bouncy

Spiciness

7/10

Flavor

Tingly Spicy

protein

Ground Pork & Impossible Meat™
Scallion Oil Noodle
Sweet & Savory Noodle
Our Favorites
Liquid error (sections/favorite-product line 64): Could not find asset snippets/new-favorite-item.liquid
Liquid error (sections/favorite-product line 64): Could not find asset snippets/new-favorite-item.liquid
Liquid error (sections/favorite-product line 64): Could not find asset snippets/new-favorite-item.liquid
Liquid error (sections/favorite-product line 64): Could not find asset snippets/new-favorite-item.liquid
Liquid error (sections/favorite-product line 64): Could not find asset snippets/new-favorite-item.liquid
Liquid error (sections/favorite-product line 64): Could not find asset snippets/new-favorite-item.liquid
Liquid error (sections/favorite-product line 64): Could not find asset snippets/new-favorite-item.liquid
TRY OUR NOODLES
Sichuan dan Dan noodleSpicy dan Dan noodle
Vegan Shanghai Scallion Oil NoodleSavory Scallion Oil Noodle (Vegan)
Beijing Zha Jiang NoodleSweet & Savory Zha Jiang Noodle
Noodle Variety BoxNoodle Variety Box