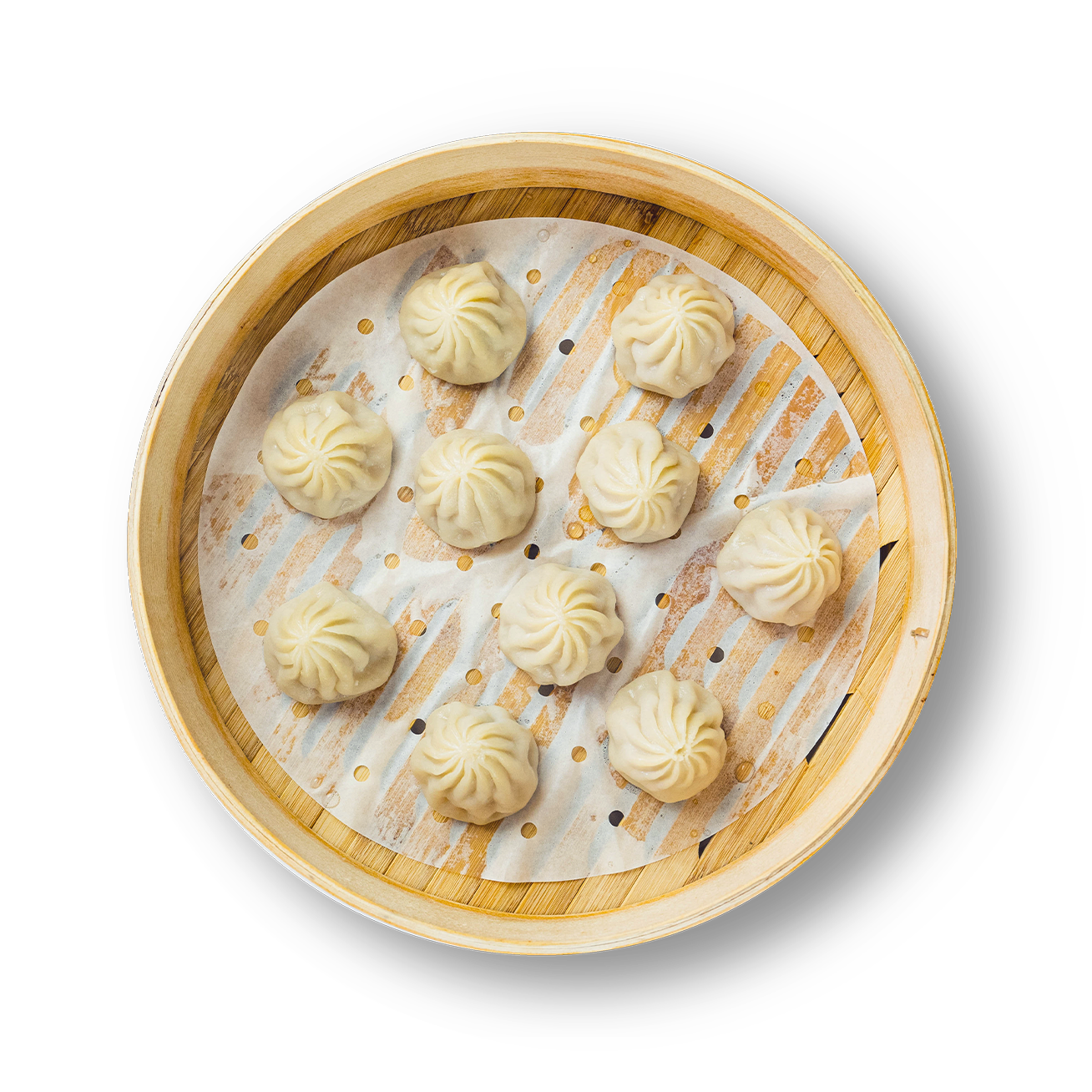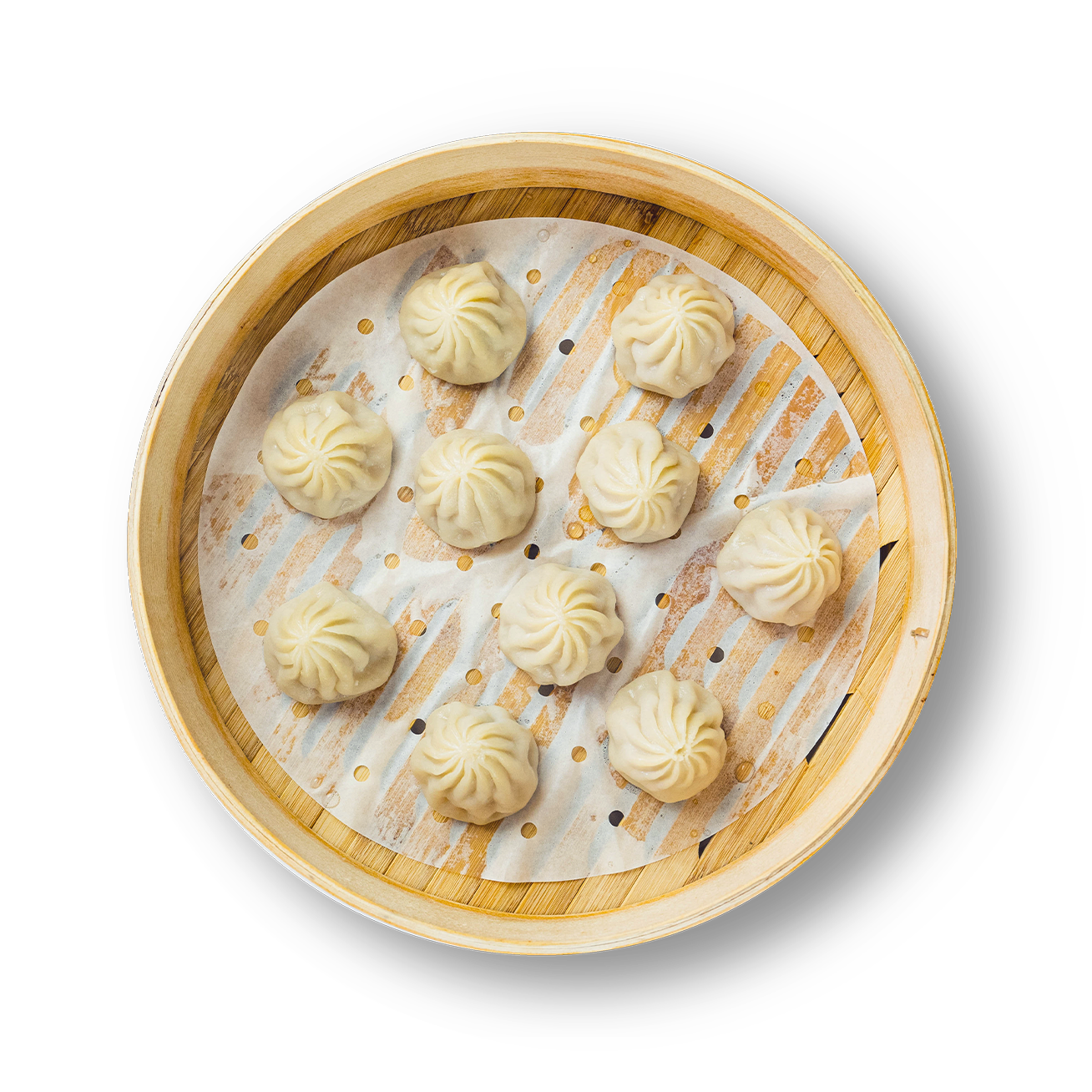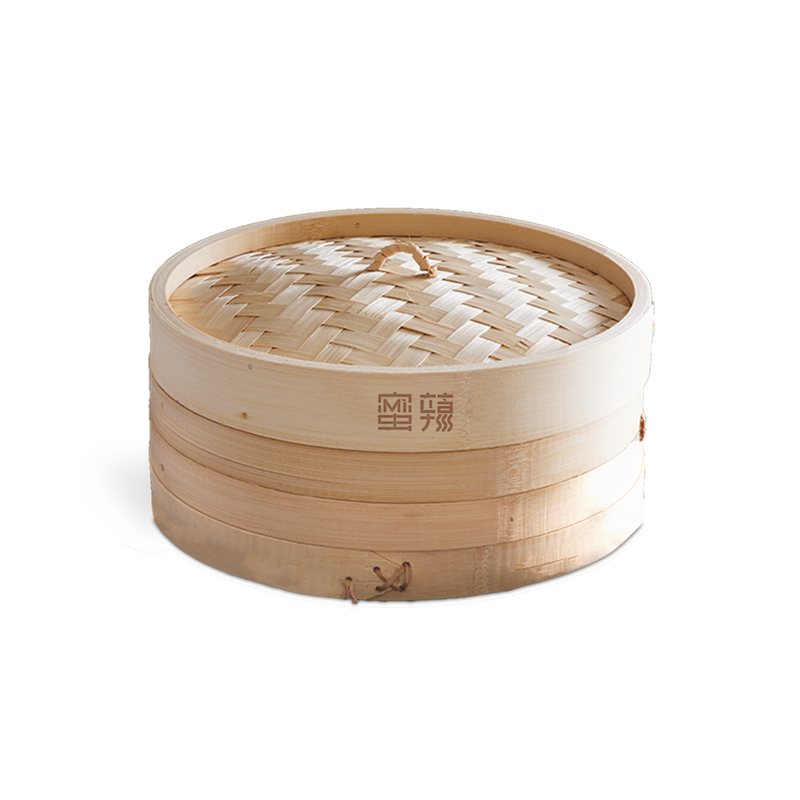 Handmade with 100% all-natural bamboo. Lightweight & perfect for presenting your steamed dumplings directly from the kitchen to dining table. Includes 2 ten-inch bamboo steamer tiers.

Each tier can steam up to 12 dumplings! (delicious soup dumplings not included).
FAQs
How do you use a bamboo steamer basket? Fill a wok or large flat-bottomed pan (ideally slightly larger than the steamer) with 2 inches of water and bring to a boil. Place the steamer on top, cover the bottom layer with the handily included paper liner, add dumplings, cover, and cook for the time directed. It's that easy! How do you wash a bamboo steamer basket? Wash with mild dish soap and hot water and rinse thoroughly. Try not to let it soak, as the porous bamboo fibers can absorb off flavors and odors quickly. How do you store a bamboo steamer basket? Allow your steamer to air dry for at least 24 hours before storing, to ensure there's no mold-baiting moisture left. Why did you rebrand? Watching our little brick-and-mortar shop in Seattle grow into a national food brand has been an incredible learning experience. As we've grown, we've thought a lot about having a name that can grow with us as we expand our offerings beyond Chinese street food classics. We believe that transitioning into MìLà captures the spirit of our story and gives us room to grow, and hopefully you'll agree! Is it still the same team? We're still the same small team, founded by second-generation Chinese-Americans, making the same delicious Chinese food. We are very much still a startup obsessively dedicated to making you the best food possible. Are you still using the same recipes? Is it the same product? Rest assured that we're not changing anything about our recipes, techniques, or the quality of our ingredients. You'll still be getting all the same delicious Chinese food you know and love.
How To Make
Heat Sauce: Bring 8 cups of water to a rolling boil and add the unopened sauce packet. Heat for 4 minutes and set aside, leaving the water in the pot.

Cook Noodles: In the same pot, add the noodles and cook for 6 minutes, swishing occasionally to prevent sticking. Drain and set aside.

Mix: In a large bowl, stir together the noodles and sauce, mixing thoroughly to combine. Top with fresh scallions and crushed peanuts (if using). Enjoying!
How to Make
In a large wok or pan, bring 2-3 inches of water to a rolling boil.

Place dumplings in lined steamer basket. Make sure to leave a 1 inch gap between dumplings.

Steam dumplings for 11 minutes (until internal temp. reaches 165°F). Remove from heat.

Rest dumplings for 1 minute with lid on. After 1 minute remove lid and rest for an additional minute. Serve with your favorite sauces!
WHICH NOODLE IS FOR YOU?
Noodle Type
Spiciness
Flavor
PROTEIN
Ground Pork &
Impossible meat™
Ground Pork &
Impossible meat™
Dan Dan Noodle
Noodle Type

Thin & Bouncy

Spiciness

7/10

Flavor

Tingly Spicy

protein

Ground Pork & Impossible Meat™
Scallion Oil Noodle
Sweet & Savory Noodle
Our Favorites
Liquid error (sections/favorite-product line 64): Could not find asset snippets/new-favorite-item.liquid
Liquid error (sections/favorite-product line 64): Could not find asset snippets/new-favorite-item.liquid
Liquid error (sections/favorite-product line 64): Could not find asset snippets/new-favorite-item.liquid
Liquid error (sections/favorite-product line 64): Could not find asset snippets/new-favorite-item.liquid
Liquid error (sections/favorite-product line 64): Could not find asset snippets/new-favorite-item.liquid
Liquid error (sections/favorite-product line 64): Could not find asset snippets/new-favorite-item.liquid
Liquid error (sections/favorite-product line 64): Could not find asset snippets/new-favorite-item.liquid
TRY OUR NOODLES
Sichuan dan Dan noodleSpicy dan Dan noodle
Vegan Shanghai Scallion Oil NoodleSavory Scallion Oil Noodle (Vegan)
Beijing Zha Jiang NoodleSweet & Savory Zha Jiang Noodle
Noodle Variety BoxNoodle Variety Box